Xiongba 2023 to help students, support Tongxin primary school public welfare activities

Love spread across a winter: Time is changing, the same is our love.
At the end of 2022, Xiamen Xiongba E-commerce Co., Ltd. got to know Tongxin School by chance. In order to care for children in need with practical actions, the company will fulfill its social responsibility. The company immediately launched an internal donation activity of "Send warmth and love" and planned to hold a New Year public benefit party with Tongxin School. But with the pandemic, everything is on hold.
After the epidemic in 2023, the spring blossoms…..
The epidemic can prevent us from meeting 300 kilometers away, but it cannot erase our hearts and minds for our children. At the beginning of the New Year, Xiongba Company immediately contacted Tongxin School and restarted the public welfare party.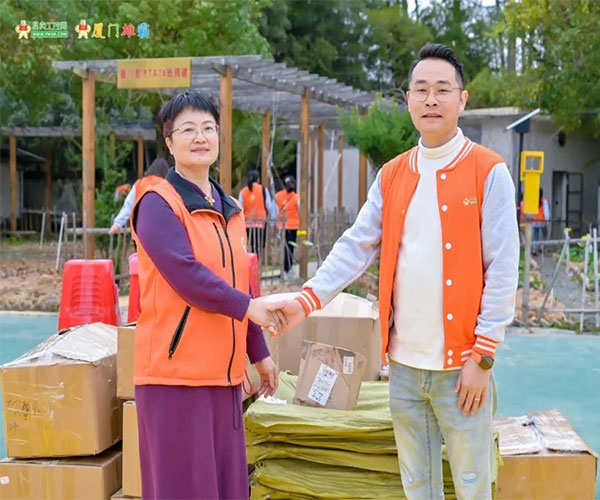 Love, people always love, respect people, people always respect. On February 19th, Mr. Liu Xiangwen, general manager of Xiamen Xiongba E-commerce Co., LTD., gave back to the society with love. He led all Xiongba family members to drive more than four hours to go to Changting Tongxin School, combining public welfare and community building, to pass on love and warmth to the children.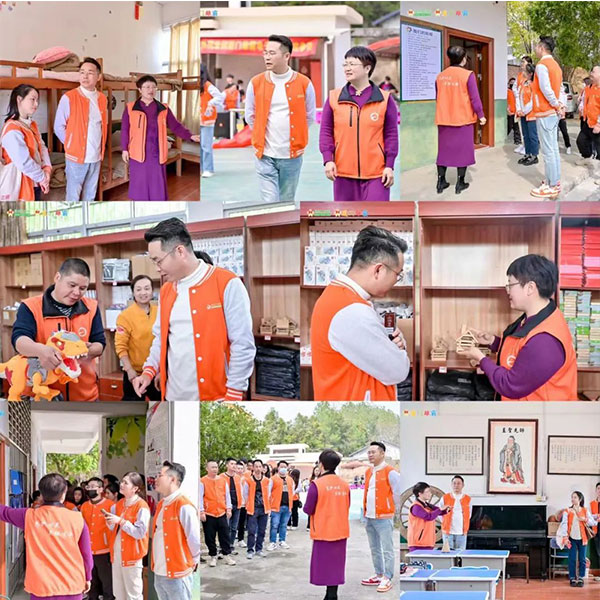 Principal Shi led all Xiongba staff to visit the school. After listening to her introduction to the school and the children, General Manager Liu Xiangwen was deeply moved and said excitedly, "Tongxin School's public welfare, we will persist in participating!"
A modest campus luncheon,
A plain and sincere pre-dinner speech;
An interactive public welfare party for nearly 100 people,
A nearly 100 days of careful preparation…….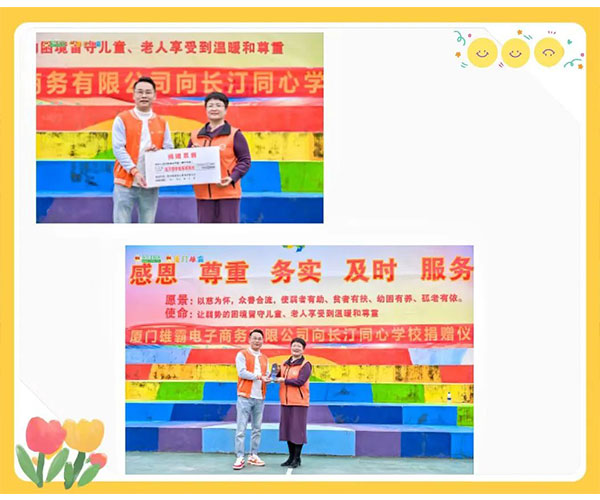 Xiongba Company staff in the busy work, carefully choreographed a variety of programs for the children, including dances, songs and recitations, among which Hanfu dance "Spring March" style light new and retro, is won the audience bursts of applause…… The children from Tongxin School also volunteered to take all the visiting brothers and sisters to learn health meditation exercises and performed the sign language song "Because of you because of Me" to express their gratitude to all the visitors!
The end of Xiongba 2023 Tongxin Primary School public welfare activities is just the starting point for Xiongba to open the "door to good" and devote itself to social public welfare undertakings. The employees of the company showed the spirit of love and dedication in this activity, which is a vivid reflection of the company's corporate culture. "Every child is eager for love and warmth, let's light up the stars in the dark night. Illuminate the front of hope and protect growth ".