HYDRAN M2 on-line monitoring system for faulty gas in transformer oil
General specification
Based on field-proven technology, the new Hydran M2 adds a mathematical model of the transformer based on IEEE® and IEC® standards to provide real-time transformer overview information. This is not only to monitor dissolved gas and humidity, but to expand to monitor more failure forms of the transformer.
When an important transformer fails unpredictably, it can have a serious impact on the operation and economy of the grid. Today, many oiled transformers for power grids and industrial users are nearing the end of their design lives and show significant increases in failure rates. Strict regulations on electricity supply, reduced budgets for investment and operating costs, and a shortage of skilled personnel all require extending the life of these transformers.
description
The Hydran M2 is economical. It is a powerful all-in-one transformer monitoring device that allows power grids and other users to deploy monitoring of multiple transformers and will benefit from its advanced features.
The Hydran M2 Early Failure Alarm model monitors early failure of transformers and other oil-immersed equipment using in-line failure gas and humidity sensors. Additional digital and analog inputs allow monitoring of other transformer variables. The new transformer model expands the Hydran M2's monitoring capabilities and asset management capabilities, which provide additional decision-making assistance to equipment operators and maintenance personnel.
System characteristics
• Real-time faulty gas and humidity measurement system in oil
• Gas extraction membranes that do not allow vacuum
• Separate valve installation, no additional pumps and moving parts required
• Intelligent electronic devices based on microprocessors • System-wide self-testing and self-diagnosis
• NEMA 4X(IP66) case
• Digital display, reversible screen control
• 4 programmable relays for alarm
• 1 contact for self-checking relay
• Four expansion I/O plug connectors, required in combination with the following board card – Isolated 4-20mA analog input card – Isolated dual channel digital input card – isolated 4-20mA analog output card
• 1 communication expansion plug adapter – Ethernet 10-100Base T card – Analog modem
• Isolate RS-232 serial interfaces in place
• Remote connection isolation RS-485 serial interface
• Support DNP3 protocol (serial interface or TCP/IP)
• Extended adjustable frequency data and event logs
• Adjustable level and trend-based alarm Settings for gas, humidity, analog input and transformer model calculations
• User-friendly client/server graphical user interface (GUI) that allows multi-client access over TCP/IP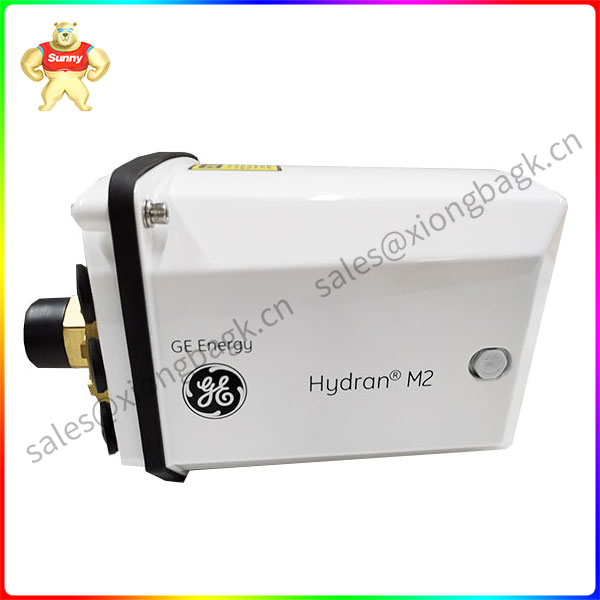 application
Transformer monitoring; Moisture content measurement (hazard assessment, temperature and aging rate) and detection of early failure gases in oil-filled electrical equipment.
Relative humidity in oil (%), hydrogen (H2), carbon monoxide (CO), acetylene (C2H2), ethylene (C2H4)
Analytic performance
principle
Gas: Use gas permeable film and combustible gas detector
Moisture: Thin film capacitive sensor
Sampling method
Sample on submerged port with 1 1/2 inch convex thread
Measuring range
Moisture: 0-100% relative humidity
Gas: 0-2000ppm (equivalent hydrogen (H2) volume/volume)
Accuracy (at 35 ℃ set point)
Moisture: +/- 2% relative humidity
Gas: Reading ±10%, ±25%ppm (hydrogen equivalent) gas
Bulk relative sensitivity
Hydrogen (H2) : 100% of the content
Carbon monoxide (CO) : content of 18±3%
Acetylene (C2H2) : 8±2% of the content
Ethylene (C2H4) : 1.5±0.5% of the content
Product characteristics
• The detection of faulty gas and moisture in the oil only requires the installation of an independent valve, without any additional tubing; CO and H2 mixed reading display, can be set according to the hourly trend, daily trend and hourly average, average day alarm, provide RH% and ppm form humidity display
• Adjustable history of data and events
• Analog input, gas and humidity alarm Settings can be adjusted
• Compatible with existing HYDRAN communications networks
• Sensors and systems can be self-checked
• Direct networking communication
• Sensor sampling time less than 10 minutes
• Stability is maintained without the use of oil pumps or other mechanical moving parts
• 5 contacts are available for indication and alarm: 1 normally open contact and 1 normally closed contact for each alarm, 125VA/250V AC, 60W/220V DC