Description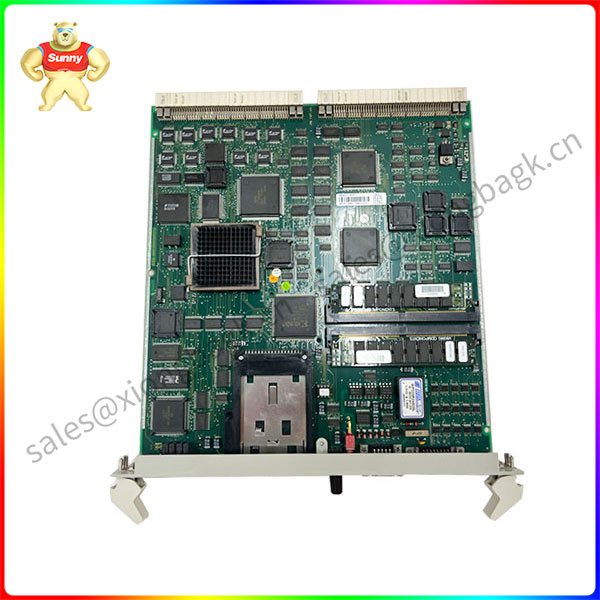 ---
Industry Profile:
ABB Group, headquartered in Zurich, Switzerland, is one of the world's top 500 companies. ABB was formed in 1988 by the merger of Sweden's ASEA and Switzerland's BBC Brown Boveri, two international companies with a history of more than 100 years. The two companies were founded in 1883 and 1891 respectively. ABB is a leader in power and automation technologies. ABB's technologies can help power, utility and industrial customers improve their performance while reducing their environmental impact. The ABB Group operates in more than 100 countries, employs 130,000 people and generated $32 billion in sales in 2010.
ABB has five business units:
Power Product Department: Power products are an important part of transmission and distribution engineering. The unit will lead ABB's worldwide manufacturing of transformers, switches, circuit breakers, cables and ancillary equipment. In addition, it provides related services to improve product performance and extend product life cycle.
Power Systems Division: The Power Systems Division provides a complete suite of systems and services to transmission and distribution networks and power plants worldwide, with an emphasis on substations and substation automatic control systems. In addition, the division provides Flexible AC transmission systems (FACTS) and high voltage Direct current (HVDC) transmission systems as well as power grid management systems. In the power generation business, the Power Systems Division provides instrumentation products as well as plant controls and auxiliary devices.
Discrete Automation and Motion Control: The Discrete Automation and Motion Control Division provides products, solutions and related services that help customers improve production and energy efficiency. Its motors, generators, drivetrains, programmable logic controllers, power electronics and robotics products are widely used in the automation fields of power, motion and control. The business unit's leadership position in the wind turbine industry and its growing product line in the solar sector will further facilitate the development of Discrete Automation and Motion Control's existing technologies, channels and operating platforms in the industrial sector.
Low-voltage Products Division: ABB's low-voltage Products division consists of control products, circuit breakers and switches, switch sockets, housing and rail components, and low-voltage system business units. ABB low-voltage products can be widely used in industrial and commercial and civil building power distribution systems, a variety of automation equipment and large infrastructure. The main products include: low voltage control and automation products, automatic switching appliances, circuit breakers, switches, line protection, power grid quality, switch sockets, intelligent building control systems, box and shell products and low voltage distribution systems.
Process Automation: ABB Process Automation provides instrumentation, automation products and industrial process optimization solutions to customers in the oil, gas, power, chemical, pharmaceutical, pulp, paper, metals, minerals, Marine and turbocharging industries. Abb Process Automation is committed to helping customers improve production and energy efficiency and maximize asset value.
---
What we offer
Youdaoplaceholder3 We will ship the goods within 1-3 working days after receiving the settlement payment.
Our daily delivery cut-off time is 6:00 PM.
Youdaoplaceholder9 We provide shipping service via TNT, DHL, UPS and FedEx.
We always offer a combined shipping discount on multiple items. Final combination of freight rates will depend
About the weight and size of the item.
International buyers: Import duties, taxes and charges are not included in the price of goods or freight.
These charges are for the buyer's account. Please check with the customs office in your country/territory to be sure
These additional charges will be paid before the bid or purchase is made.
Company advantage
⇒ control system (DCS, PLC/SPS, CNC)
⇒ panel controller
⇒ HMI and display panel
⇒ industrial computer
⇒ drive (inverter and servo)
⇒ motor
⇒ power
---
Advantage part model:
DSSR170 48990001-PC DSSR 170 Power Supply Unit
DSSS171 3BSE005003R1 DSSS 171 Voting Unit
DSTA 001 57120001-PX Analog Connection Unit
DSTA 001B 3BSE018316R1 Connection Unit for Analog Board DSAX 110A
DSTA 002B 3BSE018317R1 Connection Unit for Analog Input Board DSAI 133A
DSTA 131 57120001-CV Connection Unit for Analog Board
DSTA N013 3BNP000177R1 DSTA N013 Connection Unit
DSTA002A 3BSE015196R1 DSTA 002A Connection Unit
DSTA002P 3BSE018331R1 DSTA 002P Connection Unit for Analog Input
DSTA133 5712000-KN DSTA 133 Connection Unit for Analog Board,
DSTA145 57120001-HP DSTA 145 Connection Unit for Analog Board
DSTC120 57520001-A/2, IN5752-1001-E/03 DSTC 120 Communication Connection Unit
DSTC176 57310001-KT Terminator Unit for Bus Extension
Please contact Sunny sales@xiongbagk.cn for the best price.
➱ sales manager: Sunny
➱ email mailto: sales@xiongbagk.cn
➱ Skype/WeChat: 18059884797
➱ phone/Whatsapp: + 86 18059884797
➱ QQ: 3095989363
➱ Website:www.sauldcs.com