Description
Origin:UAD206A101 3BHE019958R0101
Key words:UAD206A101 3BHE019958R0101 DC/DC Converter
Net weight (kg) : 0.28kg
Condition: 100% original
Warranty: 1 year
Packaging: 100% original
Delivery time: TNT, DHL, FEDEX, EMS, UPS
Time of payment: Telegraphic transfer
Delivery time: 3-5 days
UAD206A101 3BHE019958R0101 DC/DC converter converts a fixed DC voltage into a variable DC voltage. This technology is widely used in the stepless speed change and control of trolleybuses, subway trains, and electric vehicles. At the same time, the above controls can be accelerated smoothly. , fast response performance, and at the same time receive the effect of saving power. UAD206A101 3BHE019958R0101 Using a DC chopper instead of a rheostat can save power (20~30)%. The DC chopper can not only play the role of voltage regulation (switching power supply), but also effectively suppress the harmonic current noise on the grid side.
UAD206A101 3BHE019958R0101 The secondary power supply DC/DC converter of the communication power supply has been commercialized. The module adopts high-frequency PWM technology, the switching frequency is about 500kHz, and the power density is 5W~20W/in3. With the development of large-scale integrated circuits, power modules are required to be miniaturized, so it is necessary to continuously increase the switching frequency and adopt new circuit topologies. The power density of the secondary power module has been greatly improved.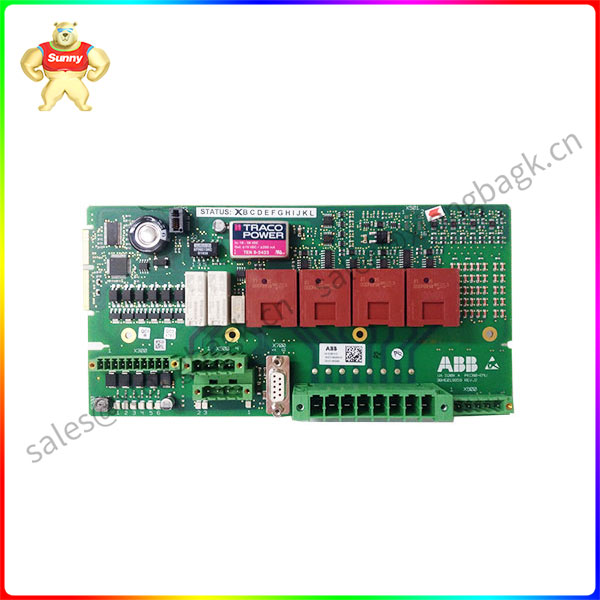 ---
Warranty: 12 months.
Delivery time: 1-2 working days.
Payment method: T/T and Western Union.
Express partners: DHL, UPS, TNT, FedEx and EMS.
Technical specifications, brochures and data sheets: available on request.
1. Reduce your support costs
2. Provide continuous availability of automation spare parts
3. Large inventory
4. Support door-to-door inspection
1. Many products are not yet on the shelves, please contact us if you need more products
2. If the product model does not match the picture, the product model shall prevail. Please contact us for specific product pictures, we will arrange to take pictures in the warehouse for confirmation
3. We have 16 shared warehouses around the world, so please understand that sometimes it takes several hours to return it to you accurately. Of course, we will respond to your concern as soon as possible
---
Advantage part model:
| | | |
| --- | --- | --- |
| TRICONE 8312 | PR6426/010-130 | FOXBORO P0973BK |
| TRICONEX 3451 | PR6426/010-120 | FOXBORO P0973BJ A2H124-24FX |
| TRICON 9563-810 | PR6426/010-110 | FOXBORO P0973BJ |
| TRICON 3700 | PR6426/010-100 | FOXBORO P0972ZQ |
| TRICON 3636R | PR6426/010-040 | FOXBORO P0972ZA FCM100E |
Please contact Sunny sales@xiongbagk.cn for the best price.
➱ sales manager: Sunny
➱ email mailto: sales@xiongbagk.cn
➱ Skype/WeChat: 18059884797
➱ phone/Whatsapp: + 86 18059884797
➱ QQ: 3095989363
➱ Website:www.sauldcs.com