Description
8200-1300 505D Low voltage DC, Standard
The next generation 505D front panel installs user-configurable steam turbine digital governor controls with an advanced integrated multilingual interface HMI screen.
The new 505D builds on the robust and reliable standard-setting 505 platform, which is now trusted globally, with extended communication protocols,
intelligent/adaptive control algorithms, and advanced service tools with data logging and RemoteView monitoring and control capabilities.
This model is low voltage 18-36 Vdc power input, rated Class 1, Div. 2 Standard position.

Integrated graphics front panel HMI screen
Multilingual screen, including Chinese, for easy operator use, diagnosis and control
The large screen facilitates navigation and icon view of parameters and performance
Operators and engineers can view real-time trends locally
Configurable label names to easily identify connections
Internal "Turbo simulator" for off-line training and pre-testing before system changes
Improve communication
Ethernet communication for connecting factory DCS, service tools, and the RemoteView operator control panel
The Woodward VariStroke actuator is connected to the CANOpen actuator of the DSLC-II power management network
Intelligent/adaptive control algorithm
Next generation advanced load suppression performance
Three critical velocity avoidance zones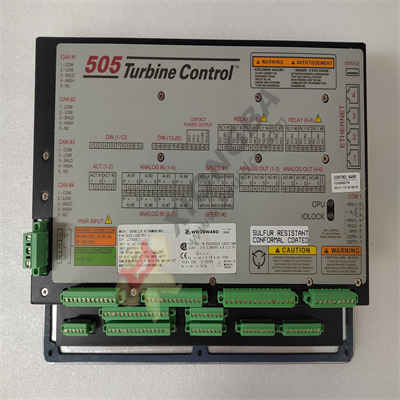 Reverse induction and alarm
OptiTune Adaptive PID technology optimizes turbine performance Settings
Accelerated PID limits overshoot for stable and efficient plant startup
High-speed data logs monitor turbine operation and pressure, including run time and first-out travel information
Vibration monitoring for protection and control (Sensor Kit 8928-7482)
Improved service/user tools
Network compatibility password Enable login
The RemoteView (8928-5311) program supports virtual monitoring from a remote workstation or mobile device
The Control Assistant service tool makes it easy to configure, save, compare, and view Settings and data logs
Direct upgrade of existing 505 old turbine governor controls for item No. 9907-164.
Use our handy Old 505 to new 505D retrofit wiring kit 5404-1801.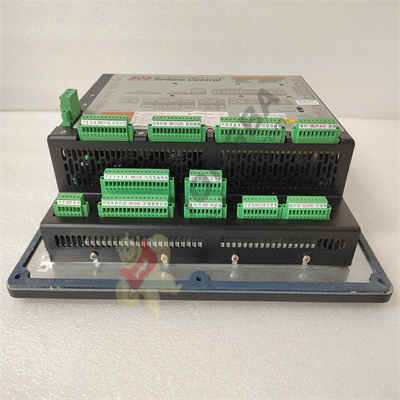 Please contact Sunny sales@xiongbagk.cn for the best price.
➱ sales manager: Sunny
➱ email mailto: sales@xiongbagk.cn
➱ Skype/WeChat: 18059884797
➱ phone/Whatsapp: + 86 18059884797
➱ QQ: 3095989363
➱ Website:www.sauldcs.com