Description
8237-1600 PROTECH-GII High/low voltage, VR, VI
The ProTech-GII 8237-1600 is a configurable overspeed detection system designed to safely shut down steam,
gas and hydraulic turbines of all sizes when an overspeed or overacceleration event is detected.
The availability of two dual-redundant tripping relay outputs, using a three-choice two-voting architecture,
or three separate non-voting tripping relay outputs with separate alarm relays, 4-20 mA speed readings,
and Modbus® communications makes it possible to easily integrate this overdrive device into any turbine safety system.
This ProTech GII model is a panel mounted, high/low voltage power input, voting relay/voting input safety device for steam turbine overspeed protection.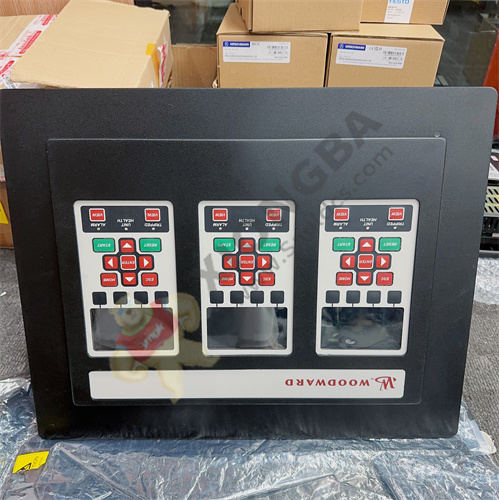 Acceleration detection
ProTech-GII 8237-1600 can also be configured to protect turbines from high acceleration events.
The derivative of the velocity signal is used to detect turbine acceleration and issue the relevant trip command.
Host detection
The speed sensor inputs in each module use special MPU open detection circuits to verify that the MPU is properly connected prior to turbine operation,
and special speed loss detection logic to verify MPU function during turbine operation.
Automatic overspeed test program
Optionally, ProTech-GII 8237-1600 can be configured to perform routine overspeed tests on each module and then record and report the test results.
Through this test routine, each module completes its test sequence by simulating overspeed conditions using an internal frequency generator.
Sulfur pollution resistance
ProTech-GII 8237-1600 uses a special conformal coating material that demonstrates excellent long-term protection
against H2S and SO2 gases in the international standard IEC 721-3-3 1994 – Environmental Grade 3C2.
On-line maintenance
ProTech-GII 8237-1600 triple modular design allows users to easily replace one of the modules (A, B, C) when the turbine is online and operating normally.
backplane plug and play structure and its module-to-module learning capability enhance the convenience of replacement.
Type 8237-1600 can be configured for use with turbines of any size, as long as it is powered by steam, gas, or water.
overacceleration device has a speed reading between 4 and 20 milliamps. The model will safely shut down turbines of any size if they begin to accelerate dangerously.
panel is mounted with a backplane structure for easy maintenance and replacement.
Model 8237-1600 can be easily integrated into any turbine system, and it comes with Modbus communication. In addition to acceleration detection, it is equipped with MPU detection.
product's coating makes it resistant to sulfur contamination and can be used in 3C2 environments. It has IEC 721-3-3 1994 international standard.
Please contact Sunny sales@xiongbagk.cn for the best price.
➱ sales manager: Sunny
➱ email mailto: sales@xiongbagk.cn
➱ Skype/WeChat: 18059884797
➱ phone/Whatsapp: + 86 18059884797
➱ QQ: 3095989363
➱ Website:www.sauldcs.com