Xiamen, China, November 17, 2023 – Hosted by the Xiamen Municipal Government and the Fujian Provincial Department of Industry and Information Technology in collaboration with the International Economic and Technological Cooperation Center of the Ministry of Industry and Information Technology, the 2023 BRICS New Industrial Revolution Exhibition (hereinafter referred to as the "BRICS Exhibition") has recently opened at the Xiamen International Convention and Exhibition Center. In the innovation zone established for the first time, Schneider Electric, a digital transformation expert in the field of global energy management and automation, with the theme of "Creating an ecosystem to build an industrial Dream", accompanied by 16 innovative ecological partners, and comprehensively displayed the green intelligent manufacturing innovation plan and the excellent joint venture solutions and innovation achievements of digital partners. Xingjian Pang, Senior vice President of Schneider Electric and head of Industrial Automation in China, said: "The 2023 BRICS New Industrial Revolution Exhibition is based on the high-end, intelligent and green development of the BRICS manufacturing industry, which has built a sharing platform for advanced experience sharing and cooperation achievements display for industrial transformation and upgrading of countries, and is an important carrier for expanding international exchanges and cooperation, stimulating innovation vitality, and building an open industrial ecology." Relying on this high-standard and high-level international exchange and cooperation exhibition, Schneider Electric, together with its innovation ecological partners, deeply docking with industrial partners from various countries, sharing opportunities and solving problems in the collision and turbulence of innovation, discussing, creating and win-win, injecting new momentum into the high-quality and sustainable development of the industry."
Focus on the five dimensions to show the achievements of innovation
In the innovation exhibition area, Schneider Electric and innovation ecological partners jointly demonstrated the latest joint innovation results and implementation practices in the fields of Industrial Internet of Things + artificial intelligence, digital twin, cyber security, industrial digital software and digital carbon management.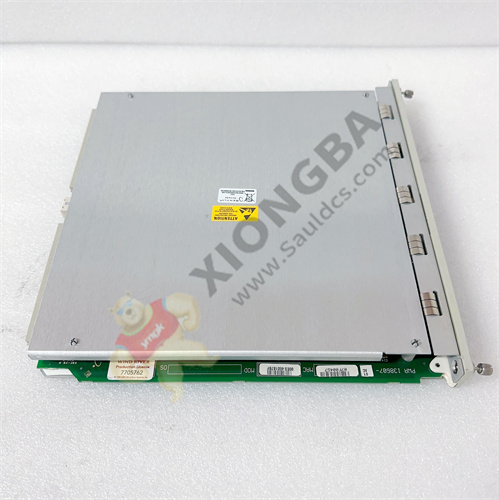 In the field of industrial Internet of Things + artificial intelligence, Shanghai Huidu Intelligent System Co., Ltd. has presented the cutting-edge application results of industrial equipment intelligent operation and maintenance; Yuhualin Information Technology (Shanghai) Co., Ltd. introduced the integrated intelligent supply chain planning and scheduling optimization platform of "industry +AI+OR". Rediscover (Beijing) Technology Co., Ltd. has brought core solutions such as industrial Internet of Things platform and digital production and operation management platform; Nanjing Keqidian Data Technology Co., Ltd. focuses on cognitive intelligent technology, and brings a series of products such as intelligent knowledge base platform and knowledge graph platform to improve the efficiency of enterprise knowledge management; Hangzhou Deep Vision Technology Co., LTD., which focuses on machine vision, demonstrated the overall solution of intelligent vision inspection specially created for industrial manufacturing enterprises; Chengdu Jingwei Technology Co., LTD., the first company in the industry to have a complete UWB technology solution from chip to hardware machine and software platform, exhibited seven core UWB technologies and application cases related to petrochemical, electric power, semiconductor and other industries.
In the field of digital twins, Enlight Cloud (Hangzhou) Technology Co., Ltd. has brought the core engine product RaysEngine and the industrial digital twin system architecture RaysTwins, which can provide the underlying technical capabilities and platform solutions for the construction of the future full reality virtual world; Nanjing Qiangsi Digital Technology Co., Ltd. focuses on the process industry, providing digital transformation solutions with the digital twin platform X-Twins as the core; Shanghai Twinnumber Technology Co., LTD., which focuses on providing AI digital twin technology and services for enterprises, has presented successful cases in many industrial scenarios such as digital twin factory system platform, digital twin distribution power station, and zero-carbon factory. Yingke Vision Control (Beijing) Technology Co., Ltd. shared innovative projects in the field of smart logistics, such as in-plant logistics hardware and software solutions, intelligent warehousing solutions and factory digital twin solutions, to help the factory achieve goals at different stages; Shanghai Jingtang Information Technology Co., Ltd. demonstrated XR+AI mature solutions to enable industrial enterprises to improve efficiency with the digital presentation of mixed reality, interaction and collaboration technology.